Press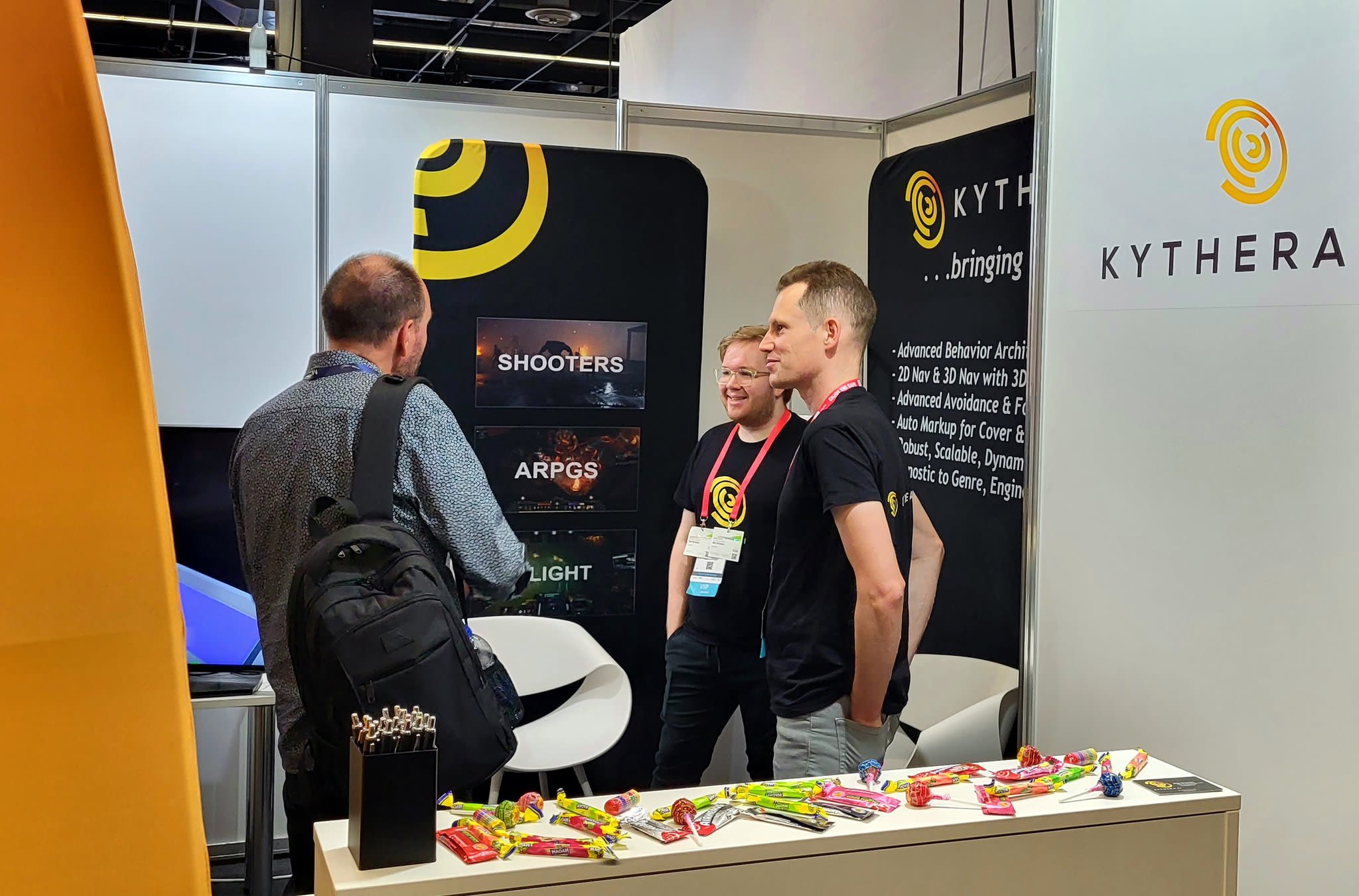 Company Overview
Kythera AI is an energetic, ambitious company, focused on developing an exciting product and becoming the leaders in the field of game AI. We think that game designers are held back by the tools available to them – and that it should be possible to realize their ideas in hours, rather than months or years. What's more, once designers have the best tools, we believe whole new experiences will become possible for players.
Founded in 2010, we have our roots in AAA games development – and we've been sure to apply AAA production values to our ground-breaking AI middleware ever since. Our core toolset emerged from the consultancy and contracting that formed the bulk of our business until 2012 when we realized that we wanted to aim higher than any one project could allow.
We're a complete AI solution for a game. We develop artificial intelligence for video games using our middleware Kythera AI. Our team works closely with a number of international partners, which have included high-profile names covering the whole range from AAA to indie.
Press Overview
Our team would love to work with and discuss all things Kythera AI. If you are a member of the media and would like to talk, please get in touch by sending an email to press@kythera.ai
Media Mentions
We launched our AI toolset in the fast-paced first-person shooter, developed by our friends at FragLab, Shatterline.
BlackFoot Studios have adopted the Kythera AI plug-in for Unreal Engine for their tactical first-person shooter, GROUND BRANCH.
Our very own Kevin Dill has introduced te Kythera AI toolset to his college class to learn with.
Our CEO Matthew Jack appeared as a guest on the AI in the Scottish Gaming Industry podcast.
Awards
Tech Nation's Rising Star 4.0 UK Winner
Tech Nation's Applied AI Programme Members
Northern Stars Tech Awards Winner
Event attendance
GDC 2022
DICE US & Barcelona 2022
Nordic Games Malmo & Helsinki 2022
Gamescom 2022
Develop:Brighton 2022